Welcome to Liberty!
Liberty is a small rural school district twenty miles south of Spokane serving the communities of Spangle, Fairfield, Latah, Waverly, Plaza and Mt. Hope. We provide a comprehensive educational program for about 400 students in grades K-12 including FFA, FBLA, robotics, computer assisted drafting, AP courses in English, math, and Spanish as well as interscholastic sports for grades 7-12. Small class sizes and a close family atmosphere combine for success through individual attention and high accountability.
Bond Construction Projects Underway
Photo by Steve Witter

The high school building has been turned over to Graham Construction for the start of the renovations and addition made possible by the bond passed last year.
Click to view a time-lapse slideshow of construction progress on the gym addition along with specifics on the project phasing and timelines.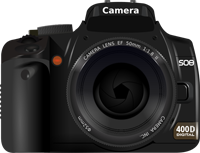 Attendance Reporting Line
Attendance calls and morning bus change messages can now be left for both schools by pressing option 8. Messages are checked first thing each morning and throughout the day.
---
K-8 Curriculum Night, Wednesday, 9/27
New and Improved Bus Loop
School is back in session, and Liberty students are already benefitting from one of the first campus improvement projects completed to start the year.

The newly paved and painted bus loop skirts the football field and provides a safe and organized area for our students and buses to begin and end each day. The bus loop is closed to all other traffic during the school day.
We now have access to more paved parking for the elementary/junior high building in the former bus staging area off of North Pine Creek Road.
Campus curbing and sidewalk projects are making daily progress, and additional parking spaces will be opening up at the high school in the upcoming weeks. It's an exciting time of growth and changes at Liberty!