Welcome to Liberty!
Liberty is a small rural school district twenty miles south of Spokane serving the communities of Spangle, Fairfield, Latah, Waverly, Plaza and Mt. Hope. We provide a comprehensive educational program for about 400 students in grades K-12 including FFA, FBLA, robotics, computer assisted drafting, AP courses in English, math, and Spanish as well as interscholastic sports for grades 7-12. Small class sizes and a close family atmosphere combine for success through individual attention and high accountability.
April Awards
Congratulations to the elementary students pictured below who achieved their classroom math and reading goals in the month of April! Students were also recognized at the monthly assembly for displaying the character trait of FAIRNESS.
Attendance Reporting Line
Attendance calls and morning bus change messages can now be left for both schools by pressing option 8. Messages are checked first thing each morning and throughout the day.
National Teacher Appreciation Week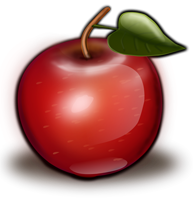 The week of May 2-6 is set a
side
as a time to say thank you to the dedicated teachers who make such a difference in the lives of students across the country.
We are very fortunate to have a wonderful teaching staff at Liberty! Please join us in sharing an act of appreciation with a special teacher this week. The boosters are also working to sponsor an appreciation luncheon for Liberty staff on Friday, May 13. Please contact the Junior Boosters or Lori Olson if you'd like to help.
Senior Prom
Liberty's prom was held on Saturday, April 30. Members of the senior class are pictured above.
Royalty included Nathan Burley, Maxwell Johnson, Keith Dumaw, Kaitlyn Rambo, Lilile Marsh, Maggie Nelson, and
King Kaleb Hafner and Queen Kassie Turner.